Yes, we know that what happens is supposed to stay in Vegas, but following OpenText's Enterprise World event last week we felt we had to share a few things with you.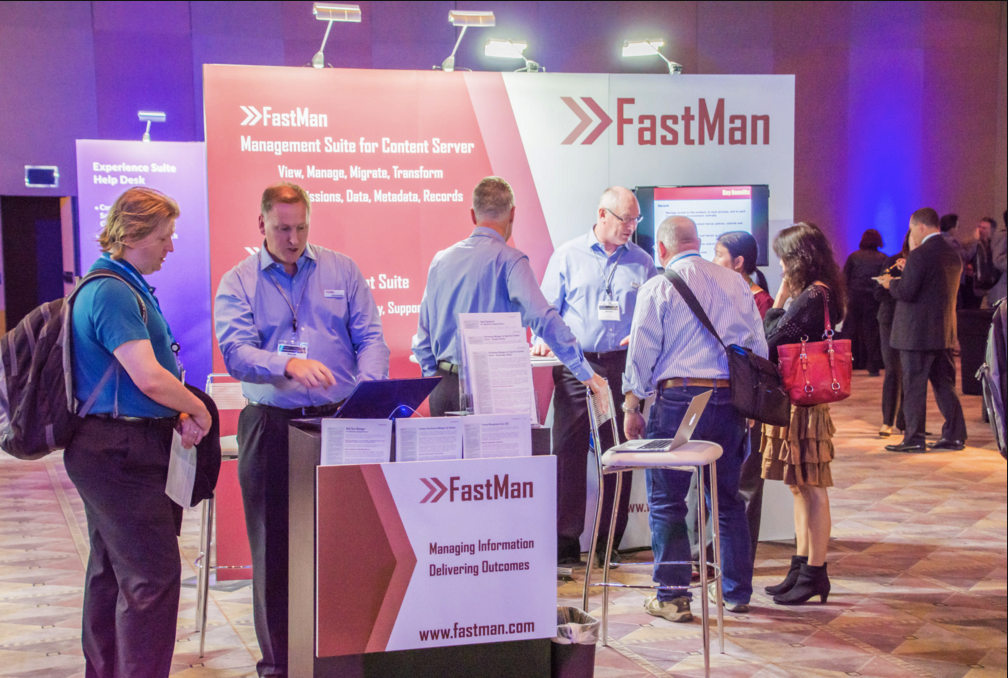 We started our journey in the partner exhibition hall, which as usual was filled with organisations that are dedicated to providing OpenText clients with solutions to those difficult business problems that OpenText them self doesn't address. If you've forgotten who was there or you we're able to attend, we put together a list of some of the most interesting exhibitors for you to review back in the office.
"As customers move into the digital world, they are looking for partners who can help them transform their business," says Mark Barrenechea, OpenText CEO. Dominion in a Digital First world is OpenText's aim, and a key element in them achieving that is by revamping in their Global Partner Programme. The goal of the programme is to help partners simplify, transform, and accelerate the delivery of their solutions, services, and support to customers worldwide.
The programme identifies three core partner types: Resellers, Service Providers, and Technology Partners. To ensure clear levels of engagement, each programme now also includes three tiers: Silver, Gold and Platinum. Progression through the programme is based upon achievement of specific pre-defined targets, and in return partners receive enhanced commercial benefits and programme rewards.
As many other large organisations already do, OpenText announced its own Market Development Fund (MDF) programme. Under the scheme OpenText will provide funds to its partners to support their marketing activities built around their approved "OpenText" business plans. Of course, if you are needing help developing your own business plan or marketing programmes, Demodia are here to help so get in touch!
In addition, OpenText partners that complete defined activities become eligible to receive incentive points. According to OpenText, these points can be redeemed against sales enablement, events, training, accreditation and other OpenText services.
"We view our partners as an extension of our global sales force, connecting customers with OpenText solutions," says Barrenechea. "By building deeper relationships between OpenText and our value-added partners, we will ensure customers have access to the right solutions, consultancy and support."
OpenText's largest ever product release was the main announcement during the Enterprise World keynote: OpenText Suite 16 and OpenText Cloud 16.
OpenText Suite 16 addresses the four key elements of EIM – Enterprise Content Management (ECM), Business Process Management (BPM), Customer Experience Management (CEM) and Analytics.
OpenText Cloud 16, addressed those same solutions plus Business Networks, and will be deployable on both the OpenText Cloud and third-party cloud platforms. They will be available in the spring of 2016.
To close with we have to include a mention of comedian Mike Myers, who wore a bright blue Toronto Maple Leafs hockey shirt. He demonstrated passionately his Canadian (and British) background, talking about the differences between Canada and USA and relating them back to digital business. He also candidly shared stories about his acting career and the state of the entertainment industry. Myers also discussed how digital is having a profound effect on how films made, distributed and watched.
So, as you can see it wasn't all gambling. And for those that did win a few dollars on the poker table, we now recommend that invest it wisely in that new MDF programme. Are you already planning your marketing funds? Or are you planning on becoming an OT partner? We can help.